Tasteful tours of Europe's finest wine regions
posted on 03/07/19
Our wine tours programme in 2020 focuses on the beauty and sensual pleasures of some of the classic wine regions of France and Italy: Bordeaux, the Côte d'Or, Champagne and Tuscany. Special arrangements are key to all our visits, whether to wineries generally open to the public or private tours with producers, so often passionate and generous, who kindly make time to meet us exclusively.
Each visit is chosen to represent a particular characteristic of the region, whether to show Merlot at its best in St Émilion, or how even a small grower's Champagne can reach the finest tables and palates in the world. The welcome afforded to fellow enthusiasts is the same from a vigneron on the edge of a quiet stone village in Burgundy, or from the owner of a grand estate in Chianti Classico, with rows of vines as far as the eye can see.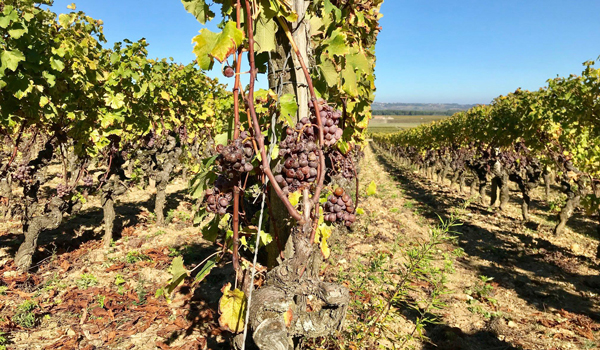 Vineyards on the Wines of Bordeaux tour

Accompanied throughout by convivial and engaging experts, the tours are designed not just to help understand more about the qualities that distinguish the regions, but also to enhance the enjoyment of the wines produced there. Tutored tastings; vertical tastings at the winery; tastings accompanying local produce; single-glass tastings of rare and expensive wines too precious to spit out are all on the itinerary. Walks through vineyards as well as through the cellars of old or spanking-new wineries complete the experience. Stamina is required! What we taste is selected by our lecturers before the tour, but sometimes a spontaneous simple glass of the new vintage straight from the cask can surprise and delight.
Next year, all the tours are based throughout in hotels in each region's historical town centres (Reims, Bordeaux, Beaune and Siena) and there is some free time for independent exploration. Travel is by private coach with scenic routes through vineyards chosen over faster, more direct roads.
By Linda Hanks, Operation Manager
View itinerary for Wines of Bordeaux
View itinerary for Wines of the Côte d'Or
View itinerary for Wines of Tuscany
View itinerary for Champagne: vines, cellars and cuvées
View all Gastronomy and wine tours