A festival commemorating the quatercentenary of the death of England's greatest composer – nine concerts and a special Evensong, and an invitation to the unveiling of a Byrd memorial plaque in Lincoln Cathedral.

Index
i. England's greatest composer
iii. The place
iv. The concerts
v. Martin Randall and our Festivals
vi. Accommodation
vii. The package

England's greatest composer
William Byrd is perhaps the greatest of English composers, and certainly one of the most important European composers of his time. This festival commemorates the quatercentenary of his death in 1623 in spectacular fashion.
Across nine concerts and a special Evensong you will hear much of his finest music alongside works by other Renaissance masters and polyphonic pieces of later ages.
While enjoying the patronage of royalty and magnates, there was a secret at the heart of Byrd's life which even today adds a frisson to his music. He was a Catholic, revealed by some of his sacred compositions, including several settings of the Latin Mass. This apostasy could have cost him his life.

The finest musicians
We have engaged a stellar line-up of ensembles: The Tallis Scholars leads with four appearances, and Tenebrae, The Gesualdo Six and Lincoln Cathedral Choir each perform twice. The Rose Consort of Viols, Fretwork and Recordare complete the roster.

The place
Byrd was a member of the Chapel Royal for much of his professional life, a peripatetic institution that performed wherever the monarch took up residence. The single place with which he is most closely associated, however, is Lincoln Cathedral, where he was organist and choir director for nine years.
The cathedral, among the most magnificent of Gothic buildings, sits atop an isolated outcrop which rises from low-lying farming country and dominates the scene for many miles around.
Streets and alleys curve and climb, lined with a picturesque jumble of vernacular and formal architecture spanning 800 years. Independent shops, cafés and restaurants abound. Among the sights are the castle, a copy of Magna Carta, the art gallery and various museums.

The concerts
On the day of the 400th anniversary, 4th July 2023, a plaque will be unveiled on the spot where Byrd would have stood to direct the choir. This will be during a commemorative Choral Evensong to which participants on this festival are invited.
There are four other concerts in Lincoln, including another in the cathedral and one in the chapter house. The other five take place nearby in some of the loveliest and grandest parish churches in eastern England.

Martin Randall and our Festivals
This festival has been devised and planned by Martin Randall, Creative Director. It follows the format that he established nearly 30 years ago with our first Danube Music Festival. Since then we have organised festivals along the Rhine, Loire and Seine rivers, in Suffolk, York, Oxford, the Cotswolds and the West Country, to Seville, Toledo, Burgos, Santiago, Venice, Rome, Bologna, Sicily, the Veneto, to St Petersburg, through Thuringia, and most recently to the Alentejo.
It is hard to articulate the joy they bring: amazing musicians playing wonderful music; glorious historic halls, many of which are not normally accessible; a curated sequence of concerts each of which enlarges upon the previous ones; logistics taken care of with apparent ease by MRT staff. The whole is far more than the sum of its parts.

Accommodation
You choose where to stay and in what sort of room from the three hotels we have selected. All are in the heart of the hilltop cathedral quarter and are only a few minutes on foot from the concert and lecture venues and the restaurants.
All four dinners are included, and participants will be in a different restaurant each evening. No need to choose them – just follow the dates and destinations we assign you.

The package
Access to the concerts is exclusive to those who take a package which includes a choice of hotel, dinners, a lunch, coach travel, lectures, an informative programme book and the help of festival staff.
Day 1,
Saturday 1st July
At 2.00pm coaches leave Lincoln and Grantham for the first concert at Heckington – from Lincoln for those who have made their way there independently, and Grantham for those who want to travel by train.
(Trains from London King's Cross to Grantham are frequent, with an average journey time of 70 minutes. There are trains to Lincoln, but none direct at weekends.)
The journey to Heckington from both places is about 40 minutes.
You could of course make your own way to Heckington by car.

3.15pm: concert 1
St Andrew's Church in Heckington
Tenebrae
Nigel Short director
Heckington is a village in a very agricultural part of Lincolnshire. The church is a stunner – of impressive scale, largely early 14th-century, lavishly encrusted with stone carvings and sporting magnificent window tracery of the Decorated period.
Here is the first of two concerts with Tenebrae, the brilliant choral ensemble directed by Nigel Short. Described as 'phenomenal' (The Times) and 'devastatingly beautiful' (Gramophone), award-winning choir Tenebrae is one of the world's leading vocal ensembles, renowned for its passion and precision.
Programme. Lobo: Versa est in luctum, Byrd: Ave verum corpus, Byrd: Laudibus in sanctis, Byrd: Vigilate, Padilla: Missa Ego flos campi, Bruckner: Virga Jesse, Bruckner: Os justi, Bruckner: Christus actus est, Brahms: Fest- und Gedenksprüche.
After the concert, continue by coach (or your own car) to Lincoln (18 miles), where you have time to settle into your hotel before dinner. Participants will have been allocated a different restaurant for each of the four evenings.

9.00pm: concert 2
Lincoln Cathedral Chapter House
Tenebrae
Nigel Short director
Begun in the 1190s, the chapter house of Lincoln Cathedral ranks among the most inspiring non-church spaces created in the Middle Ages. Free-standing and polygonal, the beautiful vault is supported in the centre on a single pillar. Fine carving abounds.
Programme. Byrd: O Lord, make thy servant Elizabeth, Byrd: Mass for 4 Voices, De Monte: Super flumina Babylonis, Byrd: Ne irascaris Domine, James MacMillan: Miserere.

Day 2,
Sunday 2nd July
The earlier part of the morning is free, an opportunity to relax or begin to explore the cultural riches of Lincoln. The Castle and the Magna Carta display should be at the top of your list.
At 11.45, Professor Magnus Williamson gives the first of two talks in the County Assembly Rooms. Situated in the heart of old Lincoln, the building is an impressive example of 18th-century civic architecture, a fascinating manifestation of the growth of 'polite' society nurtured by the rising sun of the Enlightenment.
The first of the two concerts this afternoon is in the small church at Brant Broughton. The audience divides and the concert is repeated.

2.45 or 4.00pm: concert 3
St Helen's Church, Brant Broughton
The Tallis Scholars
Peter Phillips director
As at Heckington, the largely 14th-century church at Brant Broughton externally exhibits a profusion of sculpted stone and traceried windows. Internally, the interior is ablaze with colour and replete with medieval screens and woodwork, all sympathetically restored – indeed, enhanced – in the 1890s by G.F. Bodley.
This is the first of four appearances by The Tallis Scholars, the world's finest exponents of Renaissance polyphony. We are privileged to welcome them back in their golden anniversary, Peter Phillips having founded the ensemble 50 years ago while he was a student.
Programme. Tallis: Te Deum 'for meanes', Tallis: In jejunio et fletu, Byrd: Tristitia et anxietas, Parsons: Ave Maria, Byrd: Benedictus (from the Great Service)
Each audience returns to Lincoln immediately after their concert.

5.30pm: concert 4
County Assembly Rooms
The Rose Consort, John Bryan director
Martha McLorinan mezzo-soprano
Return to the Assembly Rooms for the late afternoon concert.
Under the direction of musicologist and lecturer Professor John Bryan, The Rose Consort is a leading exponent of 16th- and 17th-century music for viols. They are joined by mezzo-soprano Martha McLorinan, renowned for her purity of tone and expressiveness of delivery. Under the title 'William Byrd in the Chamber', they perform fantasia and dance music interspersed with songs both elegiac and rejoicing. John Bryan gives short talks during the performance.
Dinner at several restaurants in Lincoln.

9.30pm: concert 5
St Peter's in Eastgate, Lincoln
'Secret Byrd' – an immersive staged Mass
The Gesualdo Six & Fretwork
Created and directed by Bill Barclay
Not far from the cathedral, St Peter's in Eastgate is a Victorian Gothic church designed by Sir Arthur Blomfield with later contributions by G.F. Bodley and Temple Moore.
No ordinary concert, 'Secret Byrd' is a dramatized production of Byrd's Mass for Five Voices theatrically interspersed with his virtuosic music for strings which will evoke the atmosphere in a recusant household while the sacrament was being celebrated. There was the ever-present danger of discovery by the authorities and the consequent loss of wealth, liberty and even life.

Day 3,
Monday 3rd July
Drive to Louth, an exceptionally attractive market town to the east of Lincoln.

12.00 noon: concert 6
Church of St James, Louth
The Gesualdo Six
Owain Park director
Completed just before the Reformation, the spire of St James's is the tallest adornment of a parish church in the country. The whole composition of spire and tower is superbly designed, while the interior is spacious and lucid Perpendicular.
The Gesualdo Six perform for you again in a programme that mixes Renaissance with contemporary.
Programme. Gabriel Jackson: Ite missa est, William Byrd: Lamentations, Judith Bingham: Watch with me, William Byrd: Miserere Mei, Deus, Tomás Luis de Victoria: Tenebrae Responsories, i. Una hora, ii. Tenebrae factae sunt, iii. Aestimatus sum, Cheryl Frances-Hoad: In the Crypt of the Wood.
Free time and independent lunch in Louth.

4.00pm: concert 7
Church of St Botolph, Boston
The Tallis Scholars
Peter Phillips director
At times during the High Middle Ages Boston was second only to London for the tax receipts on traded goods. The wealth is evident from the stonking great parish church, by some measures the largest in England. In a neat pairing with Louth, the famous Boston Stump is the country's tallest tower without a spire.
The composer John Taverner (c. 1490–1545) was a singer here, and he is buried under the tower – hence much of the programme.
Programme. Byrd: Laetentur caeli, Taverner: Missa Gloria tibi Trinitas (Gloria), Taverner: Audivi, Tallis: Audivi, Taverner: Missa Gloria tibi Trinitas (Credo), Byrd: Infelix ego, Taverner: Missa Gloria tibi Trinitas (Sanctus and Benedictus), Byrd: Ave verum, Taverner: Missa Gloria tibi Trinitas (Agnus). This concert is the only one with an interval.
Return to Lincoln after the concert (36 miles – the longest journey of the festival though less than an hour in duration).
Dinner in Lincoln.

Day 4,
Tuesday 4th July
William Byrd died on this day 400 years ago. The first concert of the day is in the historic town of Newark, Nottinghamshire.

11.00am: concert 8
Church of St Mary Magdalene,
Newark-on-Trent
Recordare
Harry Bradford director
The Church of St Mary Magdalen is a particularly fine specimen of a Gothic urban parish church, capacious, finely detailed, with thrilling vistas and largely unchanged since the Middle Ages.
Founded in 2018, Recordare is a choir to watch, a brilliant team with a young award-winning director who is already in demand as a choir conductor in several European countries.
The programme is appropriately funerial: John Tavener: Funeral Ikos, Byrd: Emendemus in Melius, Byrd: Ye Sacred Muses (Tallis is Dead), Tallis: Salvator Mundi, Byrd: Memento Homo, Kerensa Briggs: Media Vita, Byrd: Tribue Domine, Tomkins: Funeral Sentences, Herbert Howells: Take Him Earth for Cherishing.
After the concert you have a choice: return to Lincoln for free time, or stay in Newark for a couple of hours for an independent lunch and sightseeing – castle ruins, Georgian architecture, Civil War museum.

5.30pm: COMMEMORATIVE EVENSONG
St Hugh's Choir, Lincoln Cathedral
Choir of Lincoln Cathedral
Aric Prentice director
The Tallis Scholars, Peter Phillips director
William Byrd will be celebrated throughout 2023, in Britain and overseas, but the essential event will be the unveiling of a memorial plaque on the floor of Lincoln Cathedral on the spot where the composer would have stood to conduct the choir. It takes place during a special Evensong, and festival participants will have seats in St Hugh's Choir alongside the singers.
Begun in 1193, St Hugh's Choir is an extraordinary piece of architecture, not without influence from elsewhere but highly original and restlessly experimental as it progressed upwards. The result is crazy, thrilling, and supremely beautiful.
The programme is all by Byrd: Prevent us, O Lord; Lincoln Preces for the Epiphanie and Responses; The short service; Domine quis habitabit (with The Tallis Scholars)
A rather rapid dinner follows.

8.30pm: concert 10
St Hugh's Choir, Lincoln Cathedral
Choir of Lincoln Cathedral
Aric Prentice director
The Tallis Scholars, Peter Phillips director
We return to the cathedral for the final concert. The Cathedral Choir and The Tallis Scholars again sing severally and collectively. All the music is by Byrd.
Lincoln Cathedral Choir is one of England's oldest and finest church choirs, with choristers drawn from a number of schools in Lincoln and Lincolnshire and a dozen lay vicars and choral scholars. They have made a number of recordings. Aric Prentice has been Director of Music in Lincoln Cathedral and Lincoln Minster School since January 2003. Having been an instrumental exhibitioner and choral scholar at Jesus College, Cambridge, Aric is now regularly in demand as an accompanist, conductor and counter-tenor soloist.
Programme. Lincoln Cathedral Choir: Prevent us, O Lord; Teach me, O Lord; Arise, O Lord, why sleepest thou?; Ad Dominum cum tribularer. The Tallis Scholars: Easter Propers – Introit: Resurrexi, Sequence: Victimae paschali, Gradual: Haec dies, Offertory: Terra tremuit, Communion: Pascha nostrum. Both choirs together: Sing joyfully; Great Service Magnificat; Great Service Nunc dimittis.

Day 5,
Wednesday 5th July
Coaches drive to Grantham to meet specific trains. There is also the option of taking a train from Lincoln at other times.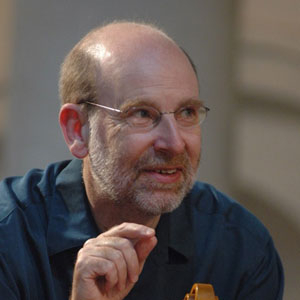 Professor John Bryan
Emeritus professor of Music at the University of Huddersfield, and a practising musician, he is a member of the Rose Consort of Viols and has performed with Musica Antiqua. An artistic adviser to York Early Music Festival, he founded the North East Early Music Forum, is chair of the Viola da Gamba Society and has been guest conductor of York Opera and The Academy of St Olave's. His book Early English Viols: Instruments, Makers and Music was published by Routledge in 2016. He has lectured on several previous Martin Randall Festivals.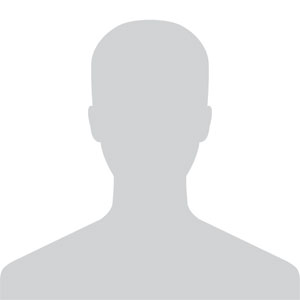 Magnus Williamson
Professor of Early Music at Newcastle University, he read music at Magdalen College, Oxford, where he was organ scholar. Still at Oxford, he was a lecturer at Somerville College and director of music at the University Church of St Mary until he moved to Newcastle-upon-Tyne in 1997. Also active as a performer, he became a Fellow of the Royal College of Organists, continues to give recitals in the UK and abroad and has won prizes as an improviser. His research and teaching focuses on the music of late-medieval and early modern Europe, especially Tudor polyphony, and he is the author of a large number studies and editions.
Index

Accommodation and prices
Choose from three hotels, all in the heart of the hilltop cathedral quarter and only a few minutes on foot from concerts, lecture venues, and restaurants.

Castle Hotel

A well-managed modern boutique hotel in an old building which MRT has used regularly for many years. Several designers were engaged to produce décor which is unusually restrained and tasteful for this type of hotel. The restaurant is among the best in the city, and the staff are excellent. There are three two-bedroom apartments with a living area and their own ground-floor entrance which would suit couples travelling together. Being in an historic building, rooms vary in size – the hotel normally offers 13 different prices but we have consolidated into only three categories.

Prices, per person
Two sharing
Executive double £2,530
Traditional double £2,650
Junior suite £2,870
Single occupancy
Executive double for sole use £2,760
Traditional double for sole use £2,900

The Lincoln Hotel

Overlooking the north flank of the cathedral and chapterhouse, The Lincoln is a period piece – the period being the 1960s. The bright, colourful and playful modernism fully enjoyable again after careful restoration, though in the bedrooms there has been a happy compromise to meld with up-to-date comforts.

Prices, per person
Two sharing
Standard double £1,940
Superior double £2,180
Deluxe double £2,290
Single occupancy
Standard double for sole use £2,060
Superior double for sole use £2,390
Deluxe double for sole use £2,520

The White Hart
The White Hart is currently undergoing a full renovation, during which potential Roman remains were uncovered and all work was ordered to halt pending a full archaeological investigation. The hotel is therefore not able to accommodate our group, and those due to stay there will now be in one of the following hotels:

The Old Palace Lodge
A 3-star guesthouse in a sympathetically converted former chapel. Rooms are spacious and well decorated, and service is friendly and willing. It is centrally located and is also within a few minutes' walk of the restaurants used for group dinners, as well as Lincoln Cathedral and Castle. As a guesthouse, it does not have all the services the White Hart hotel would have provided: reception is not manned overnight (though festival staff will also be staying here), and it does not have a breakfast room, breakfast is included at the Bell's Tea shop, nearby.

Currently no rooms available

The Doubletree by Hilton
A 4-star hotel on the waterfront, with all the modern amenities and high standard of decor that are expected in a hotel of this level. We have booked superior rooms, which are spacious and neutrally decorated, and service is friendly and professional. Its disadvantage is the distance from the other hotels we are using, and the hill that separates them: transfers will provided to the centre of Lincoln for the events and coach departures, and festival staff will be on hand to assist.

Prices, per person
Two sharing
Superior double £2,260
Single occupancy
Superior double for sole use £2,490

Notes on the hotels
We have selected three hotels for this festival. The hotel, and to a lesser extent the restaurants, are the only determinants of the different prices for the festival package.
Located in the cathedral quarter, all three hotels are only a few minutes on foot from the cathedral and other venues and restaurants.
All hotels have their own restaurant, but you will dine there only once as for each of the four dinners you will be in a different establishment.
WiFi. Complimentary at all hotels.

Please consider the option of arriving at the hotel a day or more before the festival or staying on afterwards – there is more to see in Lincoln than free time during the festival allows for.
Despite its enormous charms, historical importance and current busy business and academic life, Lincoln remains off the beaten track. Fortunately, there is an adequate supply of hotels around the cathedral and we have chosen what we believe to be three which are the most satisfactory. But please don't come with overly high expectations. It is fair to say that only one rises above a middling sort of standard.
Likewise with restaurants: some are very good, but please do not anticipate standards you would expect to find in larger cities.

More about the concerts
Duration. The duration of most of the concerts is between 45 and 60 minutes; only one, in Boston, is nearly two hours and has an interval.
Seating. Seats are not numbered – you sit where you want, or where space is left. There are pews in some churches but most seating is shaped or upholstered chairs.
Private. All nine concert have been set up by Martin Randall Travel exclusively for those who buy the complete package which includes accommodation, dinners, talks etc as well as access to the concerts. A few tickets may be sold locally in only two places, where the churches are exceptionally large. The concerts are effectively private events.

Fitness for the festival
We must stress that it is essential to be able to cope with the walking and stair-climbing required to get to the concerts and other events. Within Lincoln the distances are not great, but some of the streets and walkways are roughly paved and on quite steeply sloping ground, and elsewhere there may be a walk of up to 15 minutes between the coach and the concert venue.
As an indication of fitness, you should be able to walk unaided for at least 30 minutes at a speed of about three miles per hour.
We ask that you take the simple fitness tests on the booking form before booking.
If you have a medical condition or a disability which may affect your holiday or necessitate special arrangements being made for you, please discuss these with us before booking – or, if the condition develops or changes subsequently, as soon as possible after the change.
We provide sufficient information to enable you to navigate the festival events without needing to be led. However, festival staff are also stationed around the events to direct you if needed.

Finding your way
If you bring your own car to the festival, you may of course drive to the venues outside Lincoln rather than taking the coach, which is fine, but good luck with navigating and parking. It would be wholly impracticable to drive between venues within Lincoln so this would not be a solution for those with mobility issues.
'The programme was so cleverly constructed, yet it could appear seamless. The concerts in beautiful settings were memorable.'
'Deeply moving performances, quite heavenly in all instances. Thank you so much.'
'Such a large number of quality performances, by outstanding musicians, in such apt locations, balanced by delightful country walks and all choreographed by MRT professionals – how can you beat this?'
'World-class musicians and it was a great privilege to see and hear them at close range in such intimate settings.'
'Everything is so well planned and one feels so 'looked after'. Music, hotel, food all most enjoyable as always on a MRT holiday.'
'Superb music, excellent programmes and all concerts beautifully performed by two very talented groups of musicians.'
'I feel nothing but the deepest gratitude to MRT in making this transporting experience possible.'
'The music was lovely! I was introduced to some music I hadn't heard before and enjoyed fine performances of pieces I did know.'
'Very good value for money. It is unique. There is great attention to detail in every aspect of the tour.'
'Keep up the good work! You are unparalleled in terms of customer service and imaginative offerings.'
'The music was outstanding, at the highest professional standard.'
'The music was absolutely brilliant, better than I had hoped, with wonderful artists and musicians.'
'All-round excellence – programme, musicians, speakers and staff. Thank you!'
You may also be interested in...