Gastronomy tours in 2020
posted on 14/02/20
Our gastronomic tours combine food and wine against a backdrop of cultural highlights; add to this a strong emphasis on local produce and intimate, simple meals and you have a recipe for delight. The majority of these tours take place in the gastronomic capitals of Italy, Spain and France, but we also offer tours in more unexpected destinations such as Sweden, Crete and even England's West Country.

Making 2020 the year to go, our Gastronomic Emilia Romagna tour spends four nights in the heart of Parma, which has been crowned the Italian Capital of culture in 2020. Famous for its delicious Parma Ham and Parmesan cheese among other delicacies, this remarkable historic town satisfies every cultural appetite, whether artistic, musical, historical or religious.
We end the tour in the vibrant Forlimpopoli, hometown of the famous chef and food writer, Pellegrino Artusi, "Father of Italian Cuisine". During 2020 the town will hold celebrations to mark the 200th anniversary of his birth. We spend the day visiting Casa Artusi, the very first centre of gastronomic culture devoted entirely to Italian home cookery, where we enjoy a demonstration of traditional fresh pasta-making.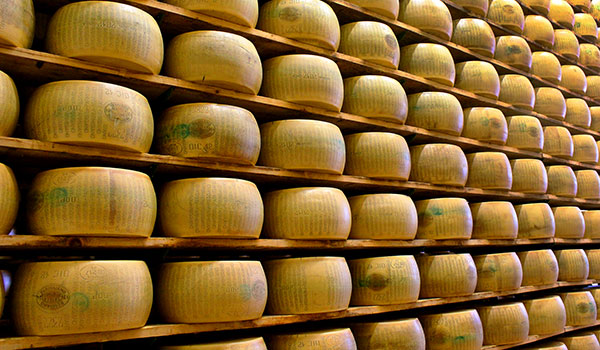 Parmigiano, Parma.
Our Gastronomic West Country tour traverses Devon and Cornwall in search of the finest things to eat and drink from this bountiful region: traditional farmhouse cheeses, clotted cream, farm ice-cream, craft beers, farmhouse ciders and more.
However, the pièce de résistance is the spectacular meal at country house hotel, Lympstone Manor, on the concluding day of the tour. Chef Michael Caines has held two Michelin stars at Gidleigh Park for 18 years before turning his attention to Lympstone Manor. Recently awarded the highest rating of 5 Rosettes by the AA, Lympstone Manor has also retained its Michelin star conferred just months after opening in 2017. Michael Caines has made a tasting menu specifically for the MRT group based on memories of this tour; truly an unmissable and unique experience.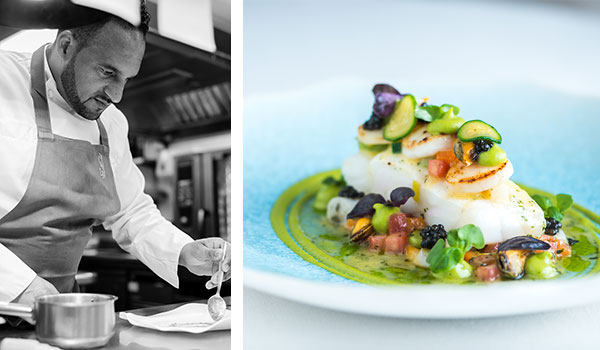 Michael Caines © Lympstone Manor.
Another highlight of our gastronomic programme in 2020 is our Gastronomic Puglia tour. This long, southern region of Italy known charmingly as l'orto d'Italia (the vegetable garden of Italy) seems almost designed with excellent food and wine in mind.
Blessed with fertile soil and a climate of mild winters and long, hot summers, there is a profusion of local and authentic delicacies on offer. From its famed burrata cheese from Andria (a decadent combination of pulled mozzarella and soft dairy cream) to the world-renowned Altamura DOP certified bread and extra virgin olive oil, there is no shortage of culinary delights to sample. To compliment the triumph of Mediterranean cuisine on offer, Puglia offers no less than 27 native grape varieties, delivering scented and full-bodied wines that reflect the nuanced beauty of the region.


Locorotondo and the Museo del Confetto (sugared almonds) in Andria.
A food-and-wine writer and an art historian lead the way on our dynamic Gastronomic Veneto tour, a region equally rich in gastronomy, viticulture, art and architecture. Extending from Venice to the Dolomites in the north and Lake Garda in the west, we'll sample shellfish from the Adriatic as well as cheeses and fiery grappa from the mountains. Several meals are in renowned restaurants. The eye is rewarded on explorations of Verona, the architectural jewel that is Vicenza and the lovely hilltop town of Asolo.
Tasting some of the greatest and best-known Italian wines on the way, including Amarone, we visit the 'Prosecco hills' and enjoy a prosecco tasting at a leading producer, before a rustic lunch nearby overlooking the vineyards. These same Prosecco hills were recently awarded Unesco World Heritage status, bringing Italy's total to 55.
We hope you can join us on one of our gastronomic tours in 2020.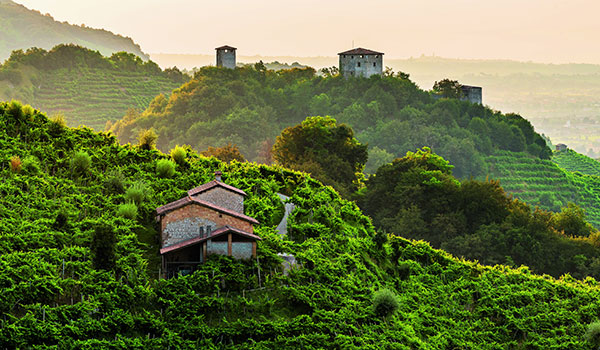 San Martino mountain pass © Arcangelo Piai fotografo, Consorzio Tutela del Vino Conegliano Valdobbiadene Prosecco Superiore Docg.
View all Gastronomy and Wine tours