William Howard is one of Britain's leading pianists, with a career that has taken him to over 40 countries. Having founded the Schubert Ensemble in 1983, he performed with them for the 35 years of its existence. As a soloist, he has appeared at many of Britain's major festivals and halls, and has enjoyed residencies at several. William has performed multiple times on BBC Radio 3, at Wigmore Hall, and at the South Bank. He is passionate about 19th-century piano repertoire, and is particularly active in the commissioning of new works. This will be William's sixth appearance at The Castle since 2011 – and his second with the Carducci.
The Carducci String Quartet are described by The Strad as presenting 'a masterclass in unanimity of musical purpose, in which severity could melt seamlessly into charm, and drama into geniality'. Founded in 1997, it has become one of the most versatile and accomplished ensembles of today, having mastered the core repertoire as well as branching out into contemporary genres. The group has won numerous international awards, including First Prize at Finland's Kuhmo Chamber Music Competition, and has toured extensively within the UK and abroad.
These concerts offer a chance to explore some of Fanny Mendelssohn Hensel's most striking music in the company of two composers close to her heart. Her Quartet, Piano Trio and piano cycle Das Jahr display an extraordinary confidence and originality and an engaging musical personality. Alongside four of Mozart's most adventurous chamber works, the programmes also include Felix Mendelssohn's grief-stricken String Quartet Op.80, written shortly after his sister's death, and his sparkling and much-loved Piano Trio in D minor.
William Howard will provide further enlightenment in the form of musically-illustrated talks within each concert.
Friday 19 April, 5.30pm
Mozart, Piano Quartet No.2 in E flat, K493
Fanny Mendelssohn Hensel, Pieces from Das Jahr (solo piano)
Felix Mendelssohn, String Quartet in F minor, Op.80
Finish time: c. 7.45pm
Saturday 20 April, 10.30am
Felix Mendelssohn, Rondo Capriccioso, Op.14 (solo piano)
Fanny Mendelssohn Hensel, Piano Trio in D minor, Op.11
Mozart, String Quartet No.19 in C, K465 Dissonance
Finish time: c. 12.40pm
Saturday 20 April, 5.30pm
Fanny Mendelssohn Hensel, Pieces from Das Jahr (solo piano)
Mozart, String Quartet No.17 in B flat, K458 The Hunt
Felix Mendelssohn, Piano Trio No.1 in D minor, Op.49
Finish time: c. 7.45pm
Sunday 21 April, 10.30am
Felix Mendelssohn, String Quartet in A minor, Op.13
Mozart, Piano Quartet No.1 in G minor, K478
Fanny Mendelssohn Hensel, String Quartet in E flat
Finish time: c. 12.45pm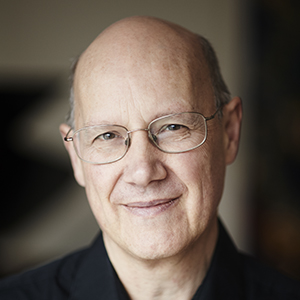 William Howard
William Howard's distinguished career as soloist and founder/pianist of the Schubert Ensemble has taken him to over 40 different countries. He has performed regularly at major UK festivals and London venues, including Wigmore Hall and Kings Place, and can be heard on more than 40 CD recordings. He has lectured for MRT in Warsaw and Bologna.
Prices, per person
Two sharing: standard double £1,010; Garden Room £1,230.
Single occupancy: single bedded room £1,010; double for sole use £1,130.
Included

Four concerts, talks on the music, accommodation for two nights, breakfasts, two afternoon teas, two dinners, interval drinks, programme, tips for hotel staff.
Tickets to individual concerts
£30 mornings, £35 evenings. Interval refreshments and a programme are also included. Please contact us by telephone or e-mail to book these.
Start and finish times
The event begins on Friday 19th April with afternoon tea available from 3.00–5.00pm (check in is from 3.00pm). The final concert ends at c. 12.45pm on Sunday 21st April.
Accommodation
The Castle is renowned for its excellent service, for comforts traditional and modern, and for its superb catering. It has been owned and run by the Chapman family for over 60 years. Chamber music events have been held here since 1977, and Martin Randall Travel took over the running of them in 2003.
The hotel's bedrooms are individually and charmingly decorated. Doubles and twins are mainly of a good size, and the largest – the Garden Rooms – overlook the garden. There is no single-occupancy supplement for the rooms with single beds. The majority of rooms have a bath with a shower fitment.
The hotel has a lift, though some bedrooms are then accessed via stairs. The Music Room is on a mezzanine level, up a flight of stairs from the lobby (and is not lift-accessible).
Taunton lies on the doorstep of Exmoor and the Quantocks, areas with some of the loveliest countryside in England.
Combine with
Civilisations of Sicily, 2–14 April
Romans & Carolingians, 10–17 April
Malta: prehistoric to present, 22–28 April
Western Andalucía, 22–29 April
Cornish Houses and Gardens, 23 April–1 May
The Cathedrals of England, 24 April–2 May
Tom Abbott's Berlin, 25–29 April
'The thoughtful programme presented by William Howard gave us new insights.'
You may also be interested in...