The Elias String Quartet has long been celebrated, in Britain and abroad, for their ability to communicate musical meaning. Formed in 1998 at the Royal Northern College of Music, this ensemble has performed at some of the world's most prestigious venues including Carnegie Hall, the Musikverein Vienna, Kozerthaus Berlin and Concertgebouw Amsterdam.
Their innovative online Beethoven Project shares their research of the composer and demonstrates their great musical curiosity – they have now recorded Beethoven's complete cycle of string quartets, and so one would probably expect his music to feature heavily in their programme for this weekend, as it indeed does. We cannot hear Beethoven without also reference to Haydn, his most influential teacher: the Quartet has selected his Op.64 No.6 and Op.50 No.4 to combine.

A musical sub-theme is of works influenced by folk or traditional music. Stravinsky's short Three Pieces take rhythmic and melodic elements from Russian peasant tunes. American composer Florence Price (b. 1887) beautifully and subtly interweaves the music of her southern roots into her A-minor Quartet, while taking influence in her compositional style from Dvořák. Hear also transcriptions of traditional Scottish folk tunes by the group's second violin Donald Grant, who grew up in the Highlands of Scotland immersed in the world of traditional music (a different selection will be heard from those they performed in 2021).
Short introductory talks on the music are provided by Richard Wigmore at the beginning of each concert and after the intervals.
View the Spotify playlist for a sample of the music to be performed.
Programme
Monday 8 May, 5.30pm
Haydn, String Quartet in E flat Op.64 No.6
Beethoven, String Quartet in A minor Op.132
Tuesday 9 May, 10.30am
Beethoven, String Quartet in D Op.18 No.3
Stravinsky, Three Pieces for String Quartet
Donald Grant, Scottish Folk Music transcriptions and arrangements
Tuesday 9 May, 5.30pm
Florence Price, String Quartet No.2 in A minor
Beethoven, String Quartet No.14 in C-sharp minor Op.131
Wednesday 10 May, 10.30am
Haydn, String Quartet in F-sharp minor Op.50 No.4
Beethoven, String Quartet in F Op.18 No.1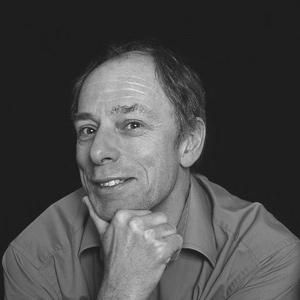 Richard Wigmore
Music writer, lecturer and broadcaster for BBC Radio 3. He writes for BBC Music Magazine and Gramophone and has taught classes in Lieder history and interpretation at the Guildhall, Trinity College of Music and Birkbeck College. He read French and German at Cambridge and later studied Music at the Guildhall. His publications include Schubert: The Complete Song Texts and Pocket Guide to Haydn. Twitter: @wigmoresworld | Website: wigmoresworld.co.uk
Prices, per person
Two sharing: standard double £860; superior double £940; junior suite £1,040; suite £1,090.
Single occupancy: standard double for sole use £910; superior double for sole use £990.
Included

Four concerts with integrated talks, accommodation for two nights, breakfasts, two afternoon teas, two dinners, interval drinks, programme, tips for hotel staff.
Accommodation
The Swan Hotel & Spa, Lavenham
The Swan Hotel at Lavenham has been an inn since 1667 and is one of the most charming and best-known small-town hotels in England. It spreads through a number of contiguous half-timber buildings which date to the 15th and 16th centuries.
The bedrooms have been renovated in a pleasingly restrained manner which retains their historical character. Most bathrooms have a bath with shower fitment. Facilities include a bar, extensive lounge areas, a brasserie and the Weavers' House Spa. Dinners are served in the gallery hall.
Due to the historical nature of the building, the hotel does not have a lift, and on the ground floor there are steps to negotiate. A limited number of bedrooms are available on the ground floor. If you have access requirements, please contact us.
Lavenham is only around 60 miles from London and yet it feels a world apart, and an age away. Surrounded by gently rolling farming country, this Suffolk village is noted for its outstanding 15th-century church and half-timbered medieval houses.
Tickets to individual concerts
£25 mornings, £30 evenings. Interval drinks and a programme are also included. You can book and pay for these over the phone – please call us on 020 8742 3355.
'The playing of the Elias was thrilling and magnificent in every aspect of their chosen works.'
'Outstanding musicianship and virtuosity.'
'Richard Wigmore is the BEST of MRT lecturers.'
'Well planned programmes. Beautifully played by the Quartet.'
You may also be interested in...