MRT expert Henry Hurst's Classical Turkey highlights
posted on 17/01/19
Turkey boasts some of the finest Hellenistic and Roman ruins of the Classical age. Henry Hurst, who leads our tour, Classical Turkey – Greeks & Romans in Anatolia, has travelled there many times. Here he describes some of the reasons why he continues to find the region so alluring.
Enjoyment is my first thought about Classical Turkey – superb sites in a beautiful landscape, delightful people, great food and the light and air of the Mediterranean in the spring. It is rewarding to visit places such as Miletus where some of the outstanding intellectual and cultural achievements of the ancient Greeks occurred. But many greater visual pleasures lie elsewhere.


Excavation of Roman houses at Ephesus.

Ephesus to me is a sort of New York of the ancient world, a place where it is right to see crowds in the streets. With its grandiose Library of Celsus, the Roman houses with their paintings and marble inlay decoration, the Arkadiane – the mile-long wide paved street that led to the harbour – and the theatre where St Paul caused a riot, it never disappoints.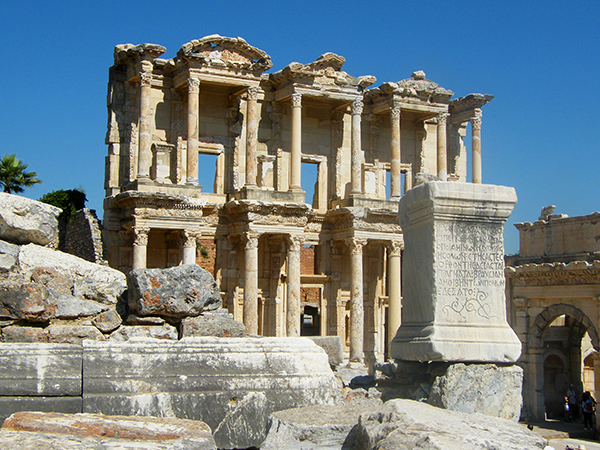 Library of Celsus.

Priene evokes romantic archaeology pursuing the Greeks and ignoring those who came later, so its ruins are more atmospheric, less visited and less intelligible, but beautiful.
Aphrodisias has the spectacular Roman Sebasteion, restored up to three storeys high with two-storeys of sculptured panels above handsome Ionic colonnades, Aspendos the best-preserved theatre in the Roman world and a particularly interesting aqueduct, while Perge is a less well-known site where recent work has been done making it another big-city visit in a charming setting.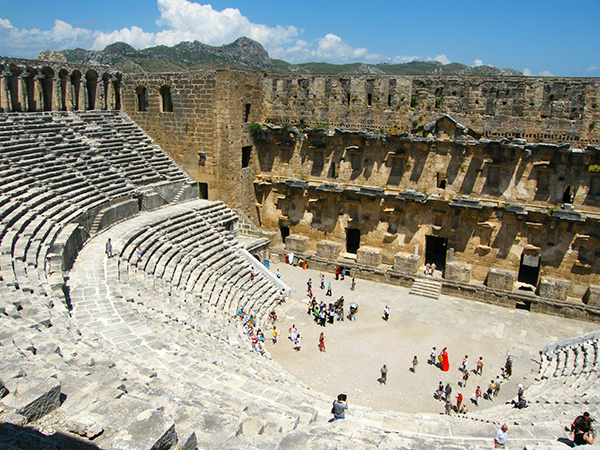 Aspendos amphitheater built in the 2nd century AD.

This is not to mention many other superb sites and the agreeable city of Antalya with its fine Museum. Classical Turkey is a treat in so many different ways.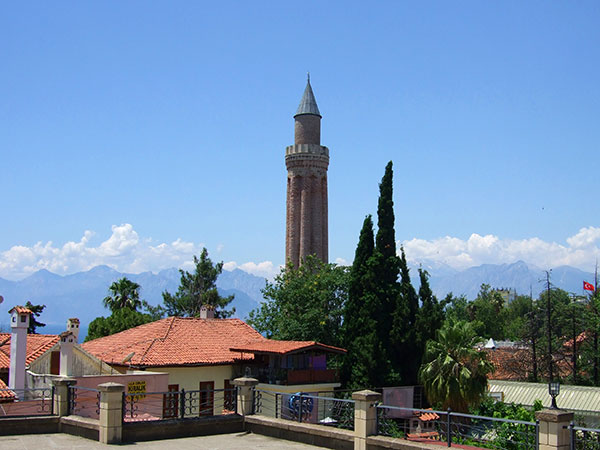 City of Antalya.


Henry Hurst. Emeritus Reader in Classics at Cambridge University. His special interest is the archaeology of ancient cities and he has been an excavating archaeologist – working at Carthage for many years and more recently in Rome. He has travelled widely in Greece and Turkey.
View itinerary for Classical Turkey – Greeks & Romans in Anatolia
View all tours with Henry Hurst