Martin Randall: A life filled with music
posted on 07/04/20
I grew up in a house that was filled with music. My father played the piano, we three boys all learnt two instruments, and he had a fairly comprehensive record collection – though nothing later than Brahms and he hated Tchaikovsky. Sadly, my talent for performance did not match my enthusiasm for listening, and I dropped first flute and then piano without having reached Grade 8 in either.
When I was 12, I went on a school outing to a concert at St Alban's Abbey given by the Vienna Boys Choir. The date was 24 November 1966, five shillings – amazingly, and quite coincidentally, I came across the ticket a couple of days ago. I remember still my incredulity at the wonkiness of the massive Norman transept, I remember it was very cold, and I remember too my exasperation at being seated next to someone who whispered facetious comments throughout.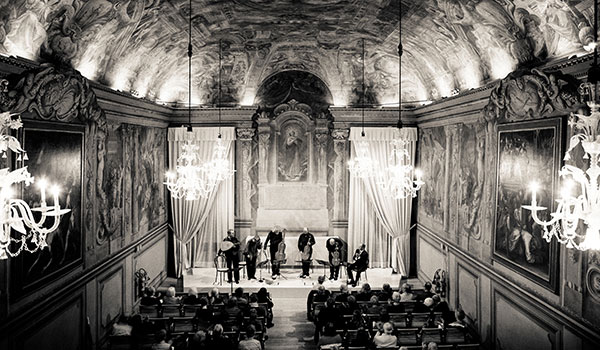 Of more momentous impact was my enchantment with the juxtaposition of appropriate music in a beautiful building. I can't say that chilly evening was the seed which burst into the flower of Martin Randall Festivals nearly thirty years later, but undoubtedly a key step on this journey occurred when I was travelling through Europe in the summer of 1988 in preparation for the launch of MRT, and I visited the delectable Baroque Library at Bad Schussenried where a rehearsal was underway for a Vivaldi concert that evening. I spent many hours in the next few years trying to devise itineraries which strung together a number of such concerts, but it proved too problematic.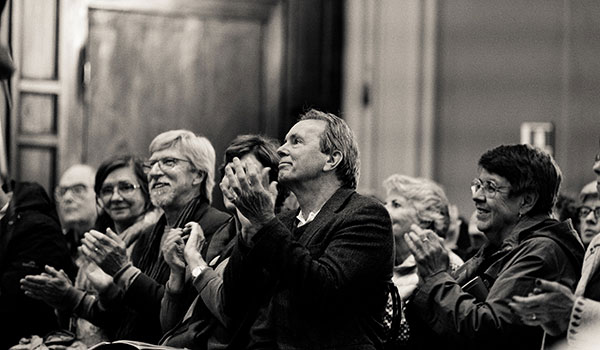 The solution was to dispense with intermediaries and engage musicians and hire the halls ourselves. It was a big step, so it is odd that I have no recollection of the momentous epiphany which pushed me into taking the enormous risk of becoming music promoters ourselves. Our model of music festival was – and remains – unique. Since the first, Music on the Danube in 1994, we have run 118 Martin Randall Festivals, from Naples to St Petersburg, from Budapest to Cheltenham, from Burgos to Bury St Edmunds.
They have provided thousands of people with intense enjoyment and are my proudest achievement.
Martin Randall
Creative Director


To register your interest in 2021 Martin Randall Festivals, please e-mail alerts@martinrandall.co.uk
View all Martin Randall Festivals
Images: Music in Bologna 2018 ©Ben Ealovega.