No Take-Away from Cambodia
Posted on 06/09/19
Many tours bypass Phnom Penh and Battambang and head straight to Angkor, but my experience was that the juxtaposition of Cambodia's revitalised urban scene with the mystery of the ancient temples is what really determines its remarkable character.
Of all the tours I have planned for MRT, this was in some ways the most difficult to put together – there was almost nothing I saw that I was willing to forgo. Cambodia is best known for the magnificent Angkor Wat, the largest religious monument in the world, but the region of Angkor alone is the size of greater London and temple complexes continue to be discovered, hidden by jungle. Furthermore, the former ancient kingdom is reinventing itself as a hub of art and culture – a miraculous reincarnation after the darkness of the Khmer Rouge years.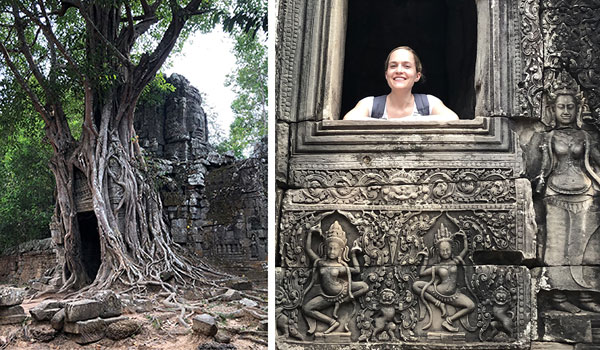 Phnom Penh, where frangipani-lined boulevards and colonial mansions rub shoulders with 14th-century pagodas and gleaming new skyscrapers, is an energetic, exciting place that hasn't lost its old-world grace and history. It is a city that refuses to forget it's more recent, harrowing past – the prison where thousands were interrogated and tortured under Pol Pot's regime and the nearby Killing Fields pay testament to the horrors of the 1975–79 war. Given this, the friendliness and optimism of the people was astounding. More than anywhere, this was the case in Battambang, a colonial town in Cambodia's rice-producing region, with a thriving modern art scene and excellent food.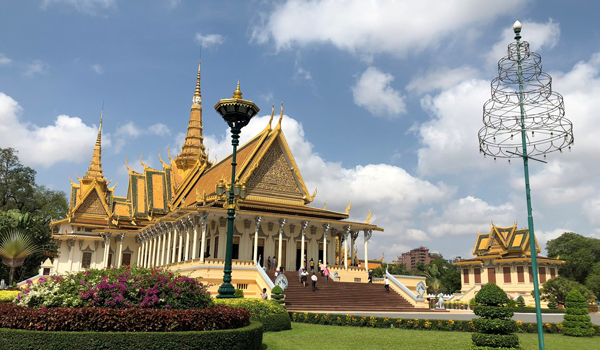 The north of the country was even harder to narrow down – the temples are all so distinct. The sandstone murals at Angkor Wat deserve a visit in their own right, so our itinerary includes a second trip to study the carvings in detail, seeing areas under conservation that are not usually open to the public. I met our lecturer, Dr Peter Sharrock, in Siem Reap. I was deciding whether it was worth a trip to Banteay Chhmar, thought to be the twin hub of the Khmer empire and rescued from the encroaching forest only 20 years ago, and he said 'with me, it's exciting' – even without him it is a fun jungle temple, with absolutely no other visitors. So that couldn't go. And nothing could have prepared me for the stupendous views to Thailand on one side and Cambodia on the other at Preah Vihear (which is also architecturally unlike any of the other Angkorian temples I had seen). So that is in too. The inclusion of these remote, lesser-visited temples, along with the city incursions, feels a more honest representation of this enchanting and fascinating country – any thought of sacrifice was simply unbearable.

Hannah King
Operations Manager