The Romantics in little-known Venice
posted on 29/04/19

'Fair Italy! Though art the garden of the world…'.
In spite of its perennial popularity there are still corners of Venice to be discovered, says Margherita De Fraja, ahead of our new 2019 tour Byron, Shelley and Keats in Italy.
Venice is swarming with people, everyone knows that. Even in the grey back-end of November when I was there, Piazza San Marco and the Rialto Bridge were overrun by tourists with selfie-sticks and disgruntled residents pushing past with their shopping. Of course, the main sights are magnificent and awe-inspiring, and have been for centuries – why else would the Romantics have been so captivated by the city? However, there are several little-known oases of peace and tranquillity, only short jumps across the water, that had an equally powerful draw for them.
The Lido is now one of the city's main residential suburbs, and its largely deserted streets are a welcome break; I enjoy a highly traditional Venetian pasta e fagioli (pasta and bean soup) that warms me up on a cold blustery day. It is here that Byron and Shelley spent time together riding and swimming, and although the area bears little resemblance today, another of Byron's favourite haunts, the ancient Jewish cemetery, remains. Tucked away next to the larger modern Christian and Jewish burial grounds, it feels timeless; thick with overgrown trees, with moss creeping over the Hebrew-inscribed graves and mausoleums. It is easy to understand the melancholy appeal it held for the young Romantics.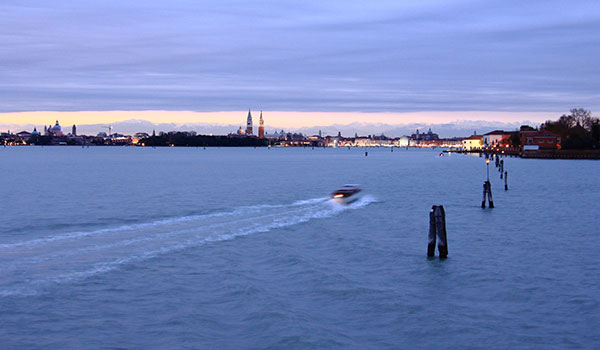 An even more striking and unusual discovery is the island monastery of San Lazzaro degli Armeni. A former lepers' colony, the island has housed a group of exiled Armenian Mekhitarist monks since 1717. The monastery has survived as one of the main outposts of this congregation since, even throughout Napoleon's rule, when it was spared from his abolition of almost all Venetian monasteries.
Between 1816 and 1817 Byron came here to study Armenian, and the dictionary and grammar of the language that he compiled during this time, and his relationship with the monks, mean he is still remembered fondly as a friend of the Armenian population. The only other visitors with me are a French couple, so I am treated to an almost private tour of the monastery. It is small, but densely packed with treasures: the piercing colours and scintillating mosaics in the church; Byron's study, now also filled with far-eastern artefacts, as well as his books; and over 3,000 stunning Armenian and foreign manuscripts held and displayed in the beautiful modern Manuscript Repository.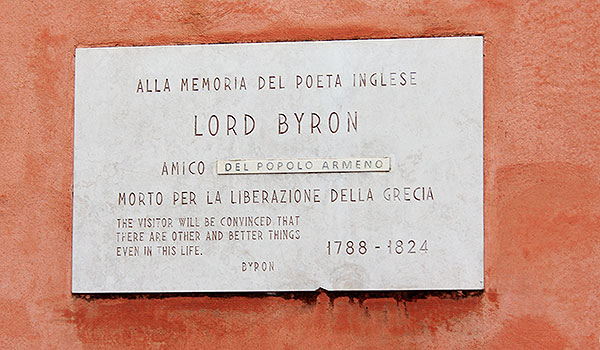 After, waiting for the only twice-daily vaporetto back to Venice proper (though the tour will use private water-taxis), I make the most of the silence and calm – and the island's unique vantage point – to watch the sun set over Venice, the Dolomite mountain range stretching out behind the city.

By Margherita De Fraja, Operator.
Watch the video: Dr Thomas Marks talks about leading our tour this autumn