A Menu from Friuli-Venezia Giulia
posted on 04/05/20
Gastronomic Friuli-Venezia Giulia. What can you expect from this sumptuous tour? Lizzie Watson offers a taste.

Antipasto
Saltwater spray, sunlight reflecting off the water (momentarily blinding) and birdcall – these are the first impressions of Grado's lagoon, a natural haven of small islands and casoni (fishermen's huts). We begin with antipasto di mare, zero kilometres straight from the waves to our plate. Sarde in saor (sweet and sour sardines) remind us of Venice to the East and its ever present influence; they nestle against carpaccio of the freshest fish from the lagoon.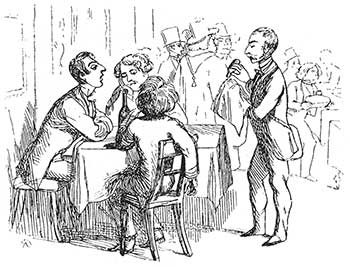 Primo
With the Julian Alps towering in the distant mist and the air growing colder, we find robust and delicious fare in Cividale del Friuli – a compact and evocative town close to the Slovenian border. Cialsons are unusual sweet and savoury stuffed pasta often prepared for festivities – every household has their own recipe, with ingredients for the filling often running to double figures (dried fruit, onions, jam, ricotta, herbs, spices).

Secondo
Udine, stately and serene, and still remarkably free of foreign visitors, is where we find our next course. Among her medieval streets and glimpses of Tiepolo, cooking is being taken to exquisite levels. Agli Amici, the only restaurant in the region that holds two Michelin stars, elevates the superb raw materials of the immediate surrounding area (the prized prosciutto di San Daniele, Montasio cheese, Godia potatoes) while retaining the care and intimacy of a restaurant still family run for over 130 years.

Dolce
Fragrant coffee, creamy mascarpone, sweet biscuits and a sprinkling of earthy chocolate – tiramisù is probably Italy's best-known pudding and pick-me-up. Friuli-Venezia Giulia lays claim to two distinct original versions of the dessert, despite fierce opposition from Treviso (in the neighbouring region of the Veneto). The only question is whether to try the semifreddo version from Pieris di San Canzian, or the one with mascarpone from Tolmezzo…

Caffè
And so to the capital of the region, Trieste, with its grand Viennese streets and piazze, and home to Illy Caffè, one of Italy's leading coffee producers. We sip a nero (an espresso – Trieste has a long and complicated list of expressions in dialect for all variations of the drink) at a historic café and maybe have a nibble of presnitz (a local sweet pastry) while the hubbub rises and soft lights reflect from gilded mirrors.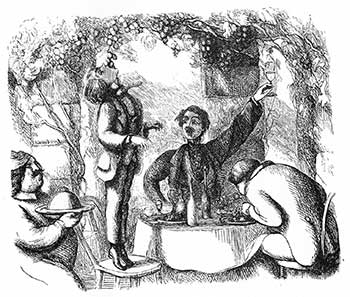 Illustrations: from 'The Foreign Tour of Messrs Brown, Jones & Robinson' by Richard Doyle, Publ. 1854.

Vino
Some of the finest white wines in Italy come from the rolling vine-clad hills of the Collio region, to the north of Trieste. Perhaps we begin with a ribolla gialla, crisp and refreshing, before moving to a powerful pignolo, ending sweetly with a luscious picolit.
By Lizzie Watson, who is responsible for the development of our gastronomy tours. She also looks after music-focused tours, and oversees Martin Randall Festivals.
View itinerary for Gastronomic Friuli-Venezia Giulia