Ancient history of the Near East with Professor Lloyd Llewellyn-Jones
posted on 12/11/18
The surviving artefacts and archaeological discoveries from the empires of Assyria and Persia reveals the history of two civilisations which were among the most creative and eclectic of the ancient Near East.
Exploring the impressive collections of the British Museum and the V&A as well as a visit to the Ashurbanipal exhibition, Professor Lloyd Llewellyn-Jones shares why he is looking forward to telling the story of these lost dynasties on our upcoming London Days.
Both days are limited to a maximum of 14 people.

Ashurbanipal, King of the World – exhibition & Assyrian collections at the British Museum
21 November 2018 & 6 February 2019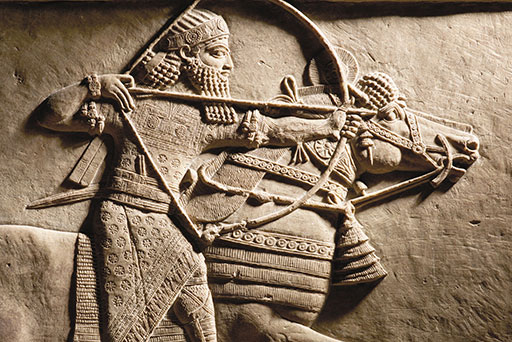 "The British Museum's Assyrian collection is one of the best in the world, but the Ashurbanipal exhibition is going to be something extra special, with items drawn from collections around the word, including Iraq. State of the art display techniques will bring the artefacts to life like never before. You probably know the Assyrians from the lines of Lord Byron: 'The Assyrian came down like a wolf from the fold...' But there was much more to the Assyrians than war and conquest. In fact, the Assyrians are one of the least understood ancient peoples, and they are fascinating. Cultured, artistic, creative, this tour of the BM's Assyrian galleries and the Ashurbanipal exhibition will show them in a very different light. I'm excited to have this opportunity to introduce you to this remarkable society!".

Roses and Nightingales – Persianate art at the V&A and British Museum
6 December 2018 & 21 March 2019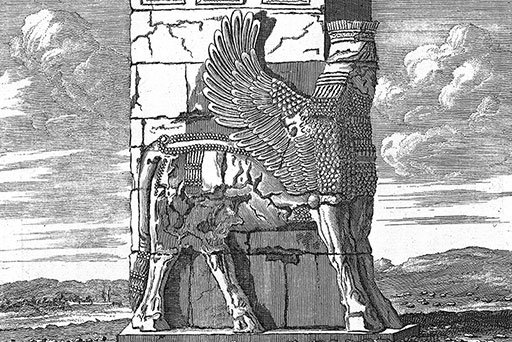 "Persia – the culture of roses, nightingales, magic carpets, and poetry. Persia has one of the most important cultural histories on earth. Its art and architecture are second to none. Its pre-Islamic past is rich in archaeology, with sites like Susa, Persepolis and Bishapur saturated in the histories of Darius the Great, Xerxes, and Shapur. The coming of Islam to Persia saw flourish a new expression of national culture with the arts of the book, ceramic work, and textile making flourishing in new centres of sophistication: Shiraz, Yazd, Isfahan. The museums of London contain wonderful examples of Persian art from all eras of its rich history. As a passionate Persianist, I am thrilled to be able to take you on this tour and introduce you to a world of astonishing beauty."
---

Images from top: Frederick Charles Cooper (1810–1880), Nimrud, mid-19th century, watercolour on paper © The Trustees of the British Museum. Relief detail of Ashurbanipal hunting on horseback. Nineveh, Assyria, 645–635 BC © The Trustees of the British Museum. Persepolis, Sphinx in the second portal, wood engraving c. 1880 © Martin Randall Travel.